Latest Funko Previews
Here's a round up of some of the latest news from Funko concerning upcoming products.
New Item at Funko-Shop.com! Yummy Mummy Dorbz Ridez!
$25.00 – Limit 1 per customer
Count Chocula? Franken Berry? Eat your monster hearts out. If Yummy Mummy is your monster cereal jam, then Funko has the figure (and Ridez!) for you. Take a glow in the dark drive with this Yummy Mummy Dorbz morning treat "in his sparkly yellow ride!" (Funko News). That's right, spooky cereal eaters: Funko's newest addition to the Monster Cereal Dorbz family glows in the dark. Old school.
From Funko News: "The Yummy Mummy Dorbz Ridez is a Funko-Shop.com exclusive and a limited edition of 3,000 pieces."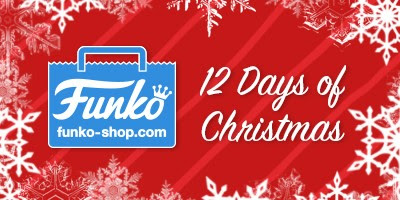 Happy Holidays, by the way!
For Funko fans this holiday season, the true 12 Days of Christmas begin December 1st. Starting 12/1, for exactly 12 days, Funko-Shop.com is putting out 12 days worth of exclusive Christmasy items on their website!
If Christmas themed Funko toys tickle your fancy, then hop on Funko-Shop.com now, before all this exclusive holiday swag gets swept away!

Visit Funko-Shop.com now!
COMING SOON! Pop! Movies Presents: John Wick: Chapter 2 Funko Pop! Figures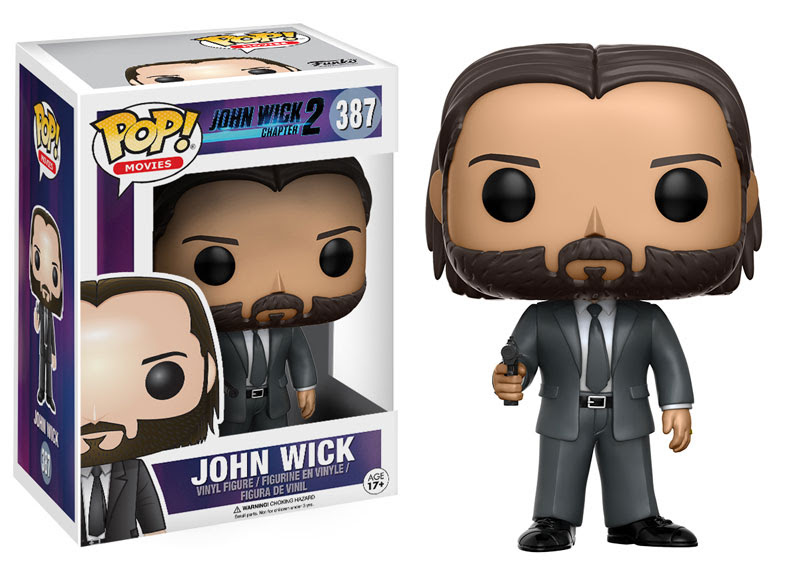 John Wick is an awesome franchise, a fine addition to the Pop! Movies line. He's a retired man–a retired pro hitman, to be exact–with a lot of guns and nothing left to lose. Enough said? Look for this slightly-older Keanu Reeves smash hit character in not just one, but two Pop! Figures: 1 in "his standard suit" and 1 in his "bloody limited chase variant, a 1 in 6 rarity!" (Funko News). With 1 in 6 odds, be on the look-out for that bloody variant!
From Lionsgate Summit Entertainment, John Wick: Chapter 2 hits theaters February 10th, 2017, and these "legendary hitman" Pop!s hit the shelves right before that in January. Scoop yours up before the movie comes out, and get ready for Chapter 2 of in this rich, comic book-like universe of bloody hitman revenge
COMING SOON! Funko's Game of Thrones Winter is Coming Night King Hikari Sofubi Figure
Limited to 250 pieces worldwide!
Talk about a style of figure translating well for its character. What works better for an ice-king of zombies than a cool Hikari, blue clear finish? Introducing Game of Thrones Winter is Coming Night King Hikari Sofubi. That's a mouthful. And rightfully so. This figure is serious, just like his character. Nothing but pure evil comes from the reign of such a king, but boy does this figure look nothing but good.
Funko's bringing every feature you need to make a faithful Night King figure: the supernatural eyes, the armor, the terrifying spike-horned head. Though, it's the sofubi style bright and gold coloring of these features that make its very limited release so exciting.
As the figure clearly states: Winter is Coming. And while winter may already be here, this Night King Hikari's release in January only makes things colder. Add it to your list of post-holiday must haves. You better, 'cause Funko's only making 250 of these white walker kings worldwide!