FINAL FANTASY IX Remastered For Mobile Devices
FINAL FANTASY IX Remastered For Mobile Devices
LOS ANGELES (Feb. 10, 2016) – FINAL FANTASY® IX, a fan-favorite in the franchise, has been optimized for compatible Apple and Android devices, and is available starting today on App Store® and Google Play™. This remastered tale of love, magic and self-discovery offers new features, including:
·         High-definition movies and character models
·         New cloud save feature allows players to back up save data to play across other compatible devices
·         Auto save function
·         Seven all-new optional booster features, including high speed mode and no encounter mode, which will allow players to automatically master equipped weapons and gear, as well as maximize character levels, magic stone counts and gil
First released in 2000, FINAL FANTASY IX tells the story of the bandit Zidane Tribal who plans to kidnap the princess of Alexandria, Garnet Til Alexandros the 17th, with the troupe of thieves known as Tantalus. An unlikely series of events set Zidane, Garnet, the shy yet powerful black mage Vivi Ornitier, the loyal knight Adelbert Steiner, and other memorable characters on an epic journey as they learn about themselves, the secrets of the Crystal, and a malevolent force that threatens to destroy their world.
In celebration of its release, the game will be available starting today for a discounted price of $16.99, and will then be priced at $20.99 starting on February 21st. The game can be downloaded from the App Store (https://itunes.apple.com/us/app/final-fantasy-ix/id1041260001?l=ja&ls=1&mt=8) and Google Play (https://play.google.com/store/apps/details?id=com.square_enix.FFIXww.android_googleplay).
FINAL FANTASY IX will also be available on Steam at a later date; featuring keyboard and mouse compatibility, as well as full Steam trading cards and achievements. More information on this version can be found at: http://store.steampowered.com/app/377840.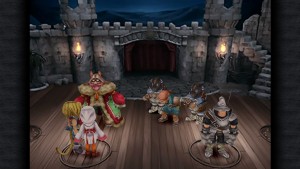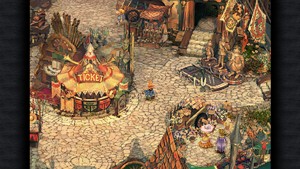 Related Links
Official Homepage:  http://www.jp.square-enix.com/ff9/en/
Official FINAL FANTASY Facebook Page: http://www.facebook.com/finalfantasy
Official FINAL FANTASY Twitter: @FINALFANTASY
About FINAL FANTASY Portal App
The free-to-download "FINAL FANTASY Portal App" provides the latest and greatest on all things FINAL FANTASY, as well as exclusive promotional trailers and developer commentary.  By logging in with their Square Enix account, players can accumulate points that can be exchanged for various items. Also, the iconic Triple Triad card game from FINAL FANTASY VIII makes its mobile debut, and is playable in the app.
About Square Enix, Inc.
Square Enix, Inc. develops, publishes, distributes and licenses SQUARE ENIX, EIDOS® and TAITO® branded entertainment content throughout the Americas as part of the Square Enix Group. The Square Enix Group operates a global network of leading development studios and boasts a valuable portfolio of intellectual property, including: FINAL FANTASY, which has sold over 110 million units worldwide; DRAGON QUEST, which has sold over 66 million units worldwide; TOMB RAIDER®, which has sold over 45 million units worldwide; and the legendary SPACE INVADERS®. Square Enix, Inc. is a U.S.-based, wholly-owned subsidiary of Square Enix Holdings Co., Ltd.
FINAL FANTASY IX © 2000, 2001, 2016 SQUARE ENIX CO., LTD. All Rights Reserved.
FINAL FANTASY PORTAL APP © 2015 SQUARE ENIX CO., LTD.  All Rights Reserved.
FINAL FANTASY, DRAGON QUEST, EIDOS, SPACE INVADERS, SQUARE ENIX, the SQUARE ENIX logo, TAITO and TOMB RAIDER are registered trademarks or trademarks of the Square Enix group of companies. All other trademarks are the property of their respective owners.