Toy Fair 2018: I Am Elemental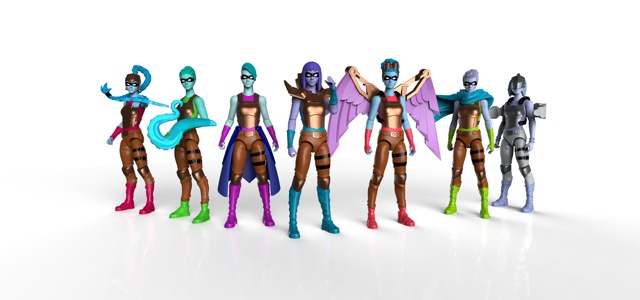 Toy Fair 2018: I Am Elemental
Next up in our Toy Fair coverage is a smaller company with a big idea. I Am Elemental is forging it's own road in a crowded industry. The are dedicated to making the first action figure line for girls, with each figure they make representing a virtue.
They have made two series of figures so far, each series consisting of smaller 4" figures representing a single virtue, and a larger 6" figure, representing the overarcing virtue that the series is named after. Series one was Courage. Series two is Wisdom and, this year, Toy Fair saw the debut of the 6" Wisdom figure, and she is spectacular. Other big news from I Am Elemental is the recent announcement of a partnership with the Jim Henson Company to produce an animated series based on their figures.
I am a big fan of this company and could not be happier for their success. I truly believe that they make an amazing product and I wish nothing but continued success for them.
Here is a gallery of images
Thanks to Julie and Veenita for their assistance.